The Emirates
Our home since September 1999
---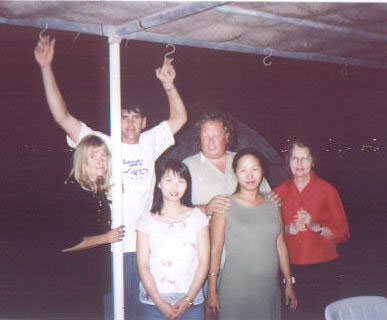 Nancy, moi, Candi, Paul, Megumi & Anna enjoying a bbq at the RAK Sailing Club
---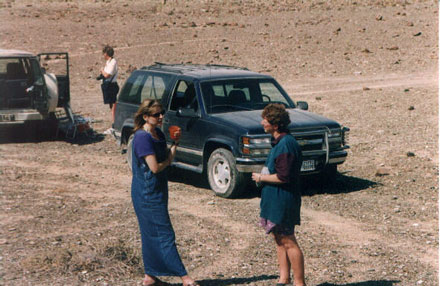 Nancy & Carol on one of our trips into the mountains
---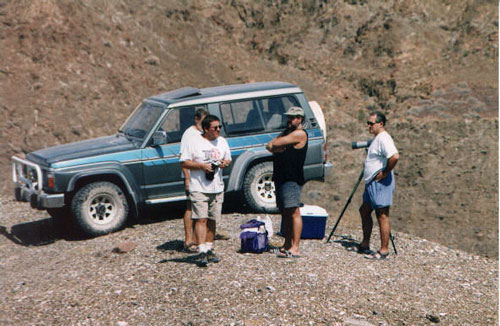 The Canadians (Robert, Mike, Emmerson and Graham) doing some bird watching after lunch
---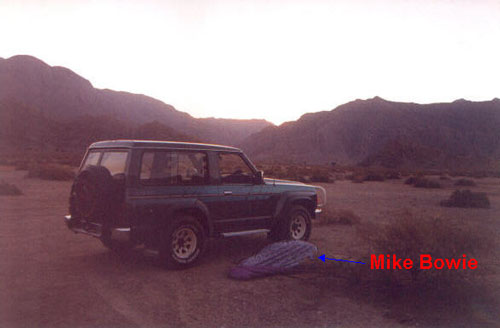 Camping like a real man (no tent). Even the tuna juice on his sleeping bag didn't attract any leopards.
---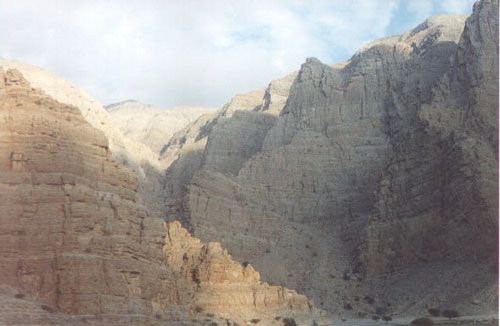 A secret place that Robert & Anna showed us. We enjoyed playing frisbee and having a picnic in this hidden pocket of the mountains.
---
Same day........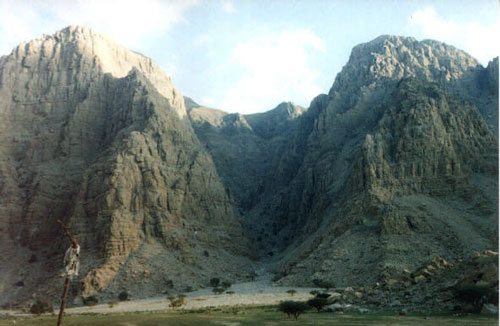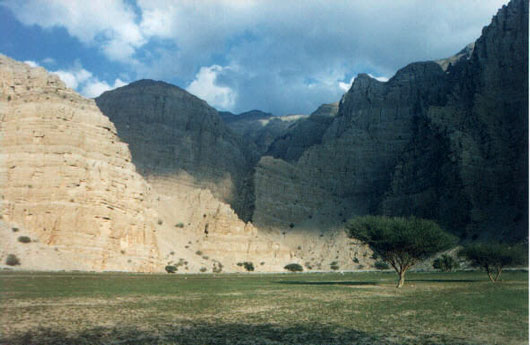 Wow!! Real Grass!!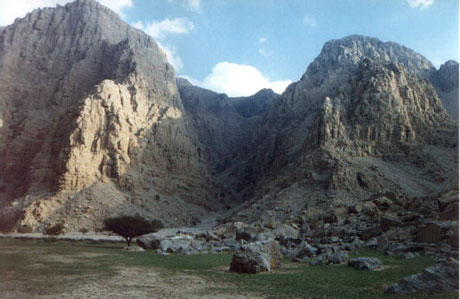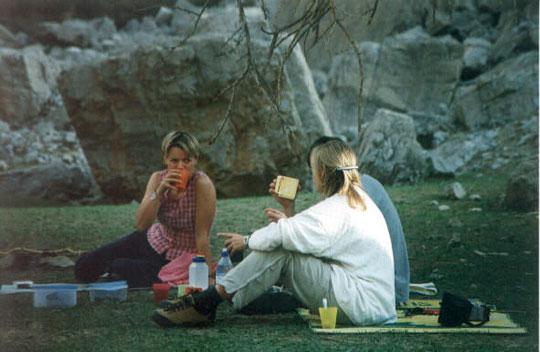 Anna, Nancy and Robert relaxing with some tea (boiled the water on a real fire too)
---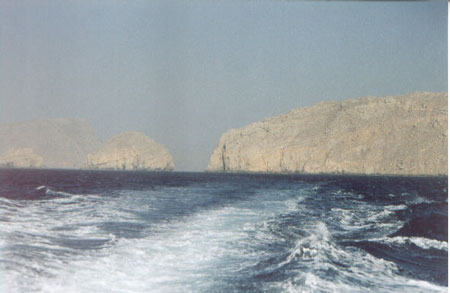 Rounding the northern most tip of the Musandam on Ian's boat. We started this adventure on the eastern side of Fujairah and ended 10 hours later in our town of Ras al Khaimah. Spectacular Scenery!!
---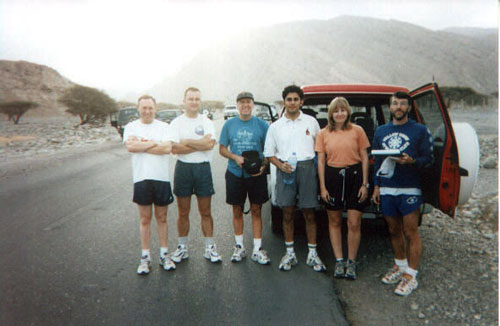 Jeff D, Scott R., Ray L., Waseem L., Nancy & Robert C. preparing for their 70 kilometer run through the Wadi Beah.
---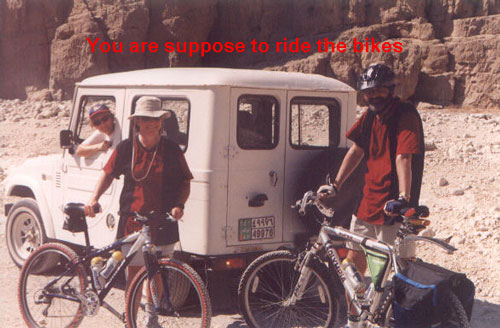 Yelling some encouraging words at two of the smelly bums (Ruth & David).
---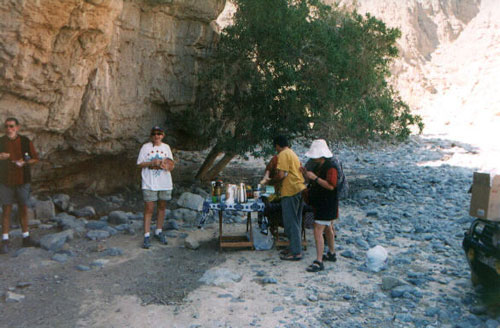 A Smell Bum picnic in the Wadi, first class.
---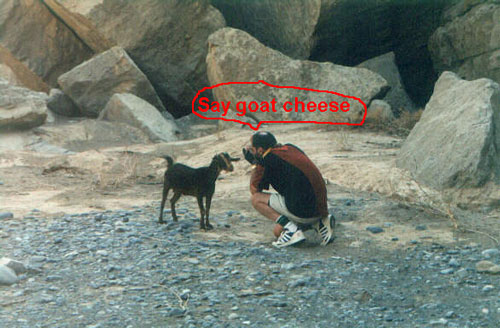 Careful David, that could be a leopard in disguise!
---
SPECTACULAR MOSQUES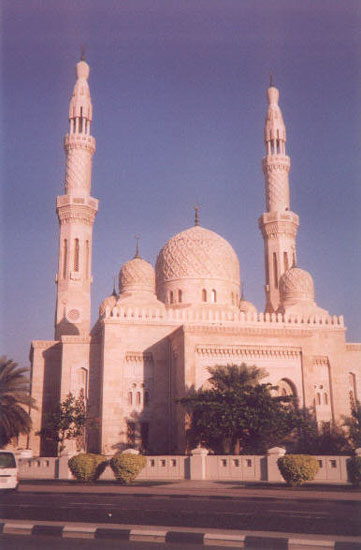 This one is in Jumeriah, across from Starbuck's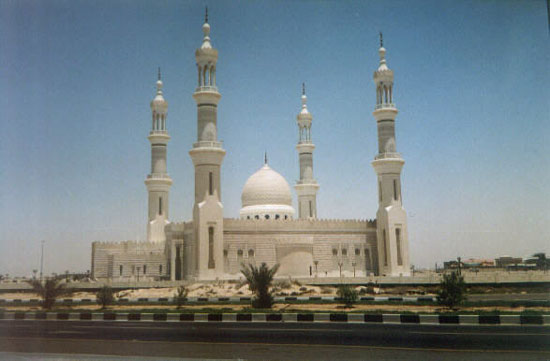 Ajman Mosque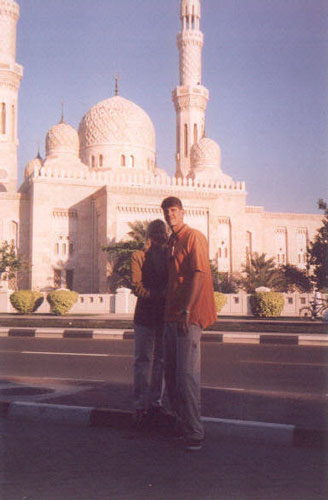 Blinded by the light...
---
SAILING ON THE CAT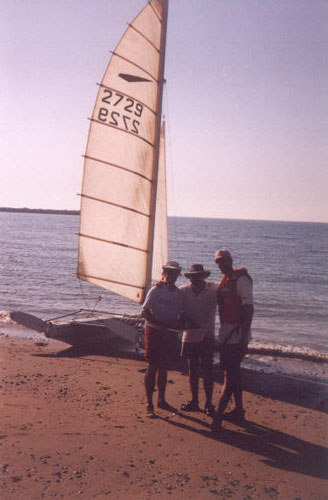 Dave T., Peter R. & Me. Sailed from the club to Tinker's house and enjoyed beverage and snacks before paddling home due to lack of wind.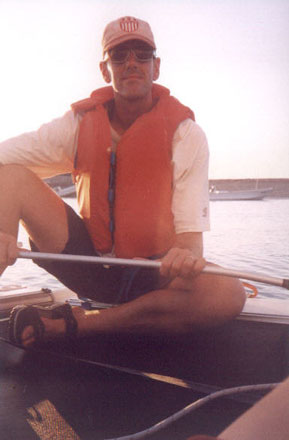 Wondering what happened to the wind
---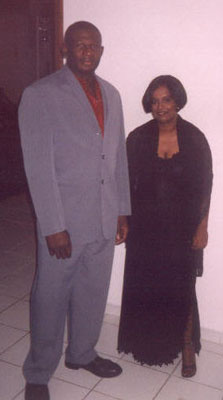 Francis & Lakmee decked out for the New Year 2001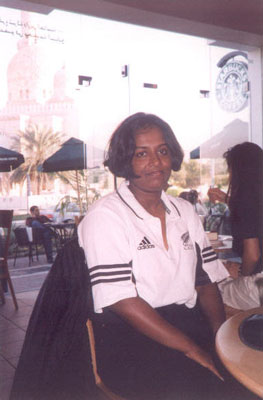 Yeah caffeine! (Lakmee)
---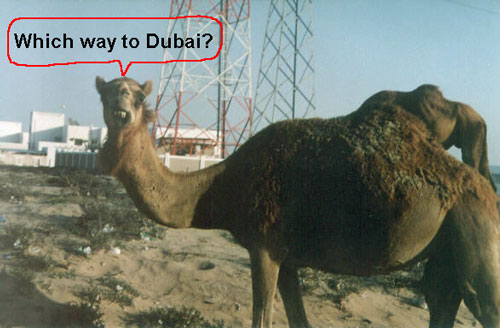 not a racing camel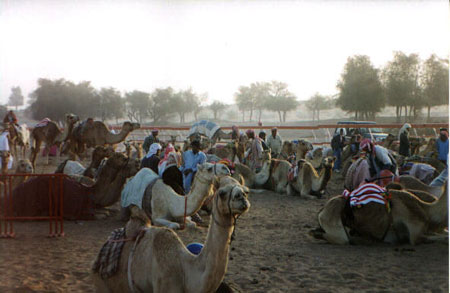 professional racing camels
---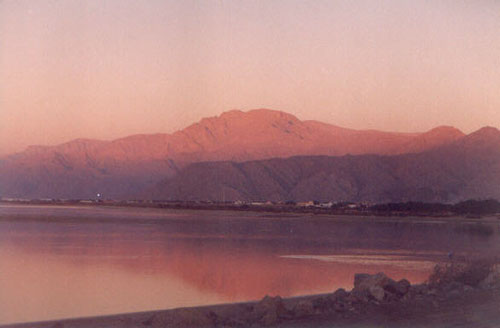 The sun setting on the RAK mountains in the winter
---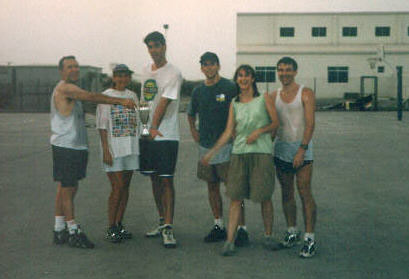 Ray, Nancy, me, Tim & the Cooks after winning the hockey cup.
---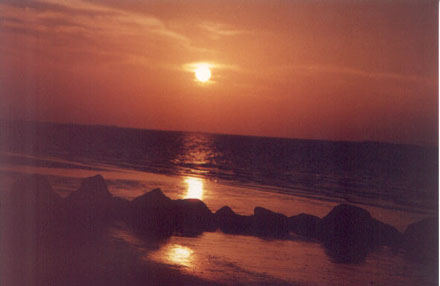 Sunset at the Bin Majid Resort
---