Teaching in Nihon
The following pictures were taken over the past 5 years. They range from classrooms, teacher's rooms, students and special events. If you have any questions pertaining to schools or the education system in Japan, please email us at: CONTACT Jeff & Nancy

---
If you are interested in ESL check out Dave's ESL Cafe

---
If you are interested in teaching English in Japan try one of this site for more information: TEACHING ENGLISH IN JAPAN

---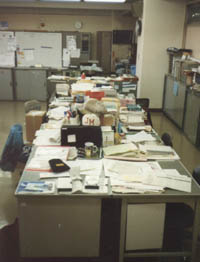 A typical teacher's room in one of the junior high schools.


---
---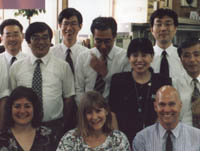 Summer of 97' at the Board of Education Office in Omiya. (Karen Worth, Nancy, Carl Rachelson, Noriko Shimizu and the rest of the crew) At their farewell ceremony.

---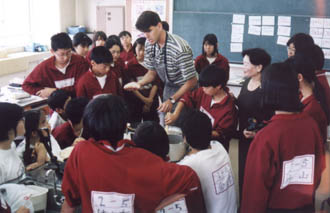 Adding some spice to an English class with Mexican cooking at Omiya's 2nd East junior high school.


---


More pictures to come....



---