Mystic Malaysia
26--31 January 2001
Sailing around the Langkawi area with Paul & Megumi
(Thanks again for the wonderful time!)
---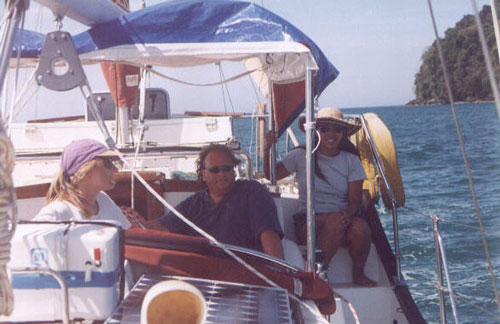 En route to the Pregnant Lady Island on Paul & Megumi's Boat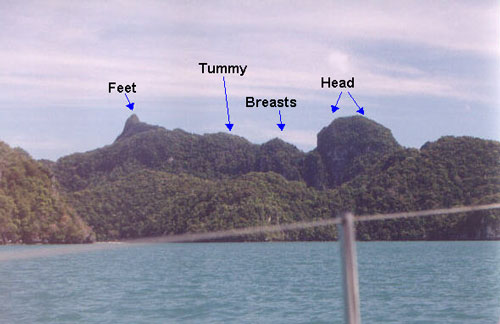 Pregnant Lady Island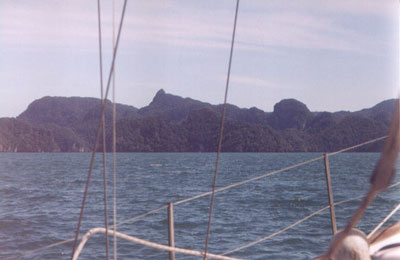 ---
Looking for a nice place to have lunch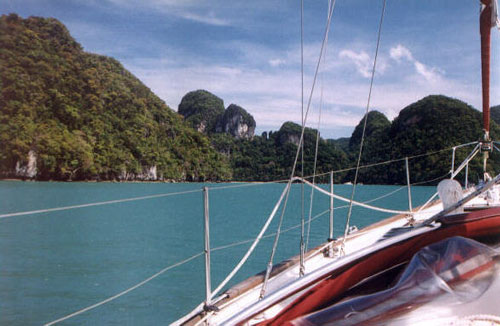 Nancy spots a great lunch area, or is that a shark..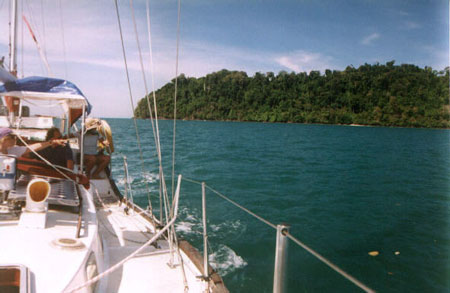 more wonderful scenery
---
Our lives were in Skipper Paul's hands, very cool helming us into unchartered waters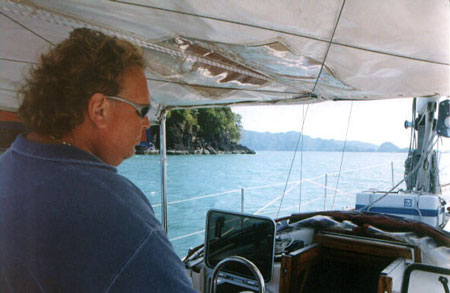 ---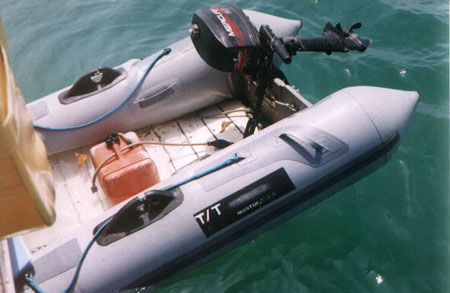 The dingy after our little mishap. The Skipper assured us that he would sort out the problem (cable wrapped around the prop) and he did. He tried to tell us that all seasoned Yachties eventually run over their dingies .
---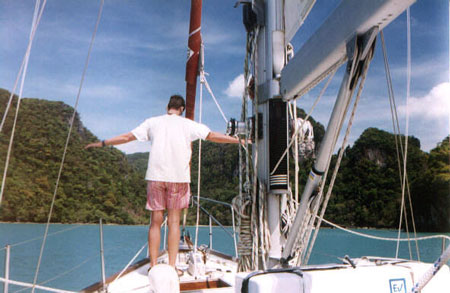 My impersonation of Leonardo in "Titanic" (water was a bit warmer though)
---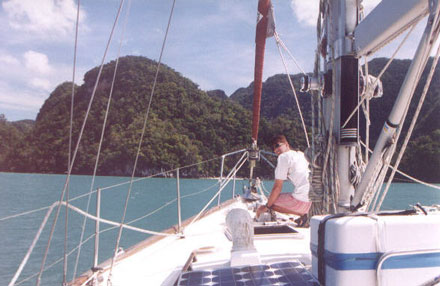 Manning the anchor ( I had to push the red button to release it)
---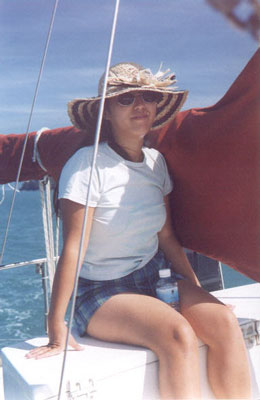 Megumi trying to find some shade. She will be a mama-san in July!
It was a memorable holiday thanks to Paul & Megumi providing our accommodation and our daily itinerary. They are now moving to Penang and we hope to take advantage of their hospitality in the near future. Cheers for everything!!
---
---
---