Friends
---
Hi All!! We have searched through endless photos in an attempt to prove that we do have friends, fortunately we do have many great friends to choose from. If you do not see your smiling face below (smiling faces need only apply), check back now and then as the process of adding and replacing photos will be ongoing. Email addresses are given for people that we know their address, just click on the RED name of the person you would like to email.

Also, if you have a photo you would like to contribute by all means send it in via email: CONTACT JEFF & NANCY or regular mail to:


Jeff & Nancy Fullmer
C/O Higher Colleges of Technology
P.O. Box 4793
Ras al Khaimah
United Arab Emirates




---
---
Around the World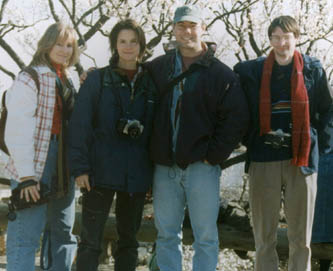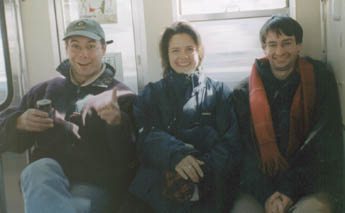 Jamie Stuckel & Greg Nelson and James in Mito for the Plum Festival (we were a bit early, so there were not many blossoms)

---



Taking the train to Mito in February





---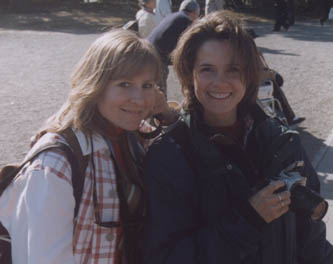 Jamie and Nance (nice smiles)in Mito.



---
Awate Idris at a sushi-go-round


---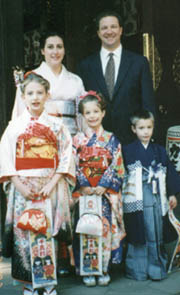 The Gassner family at the 3,5,7 festival in Japan (1998)


---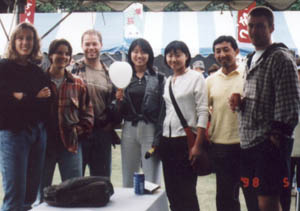 Kevin Christie, Laura, Jamie & Greg and the Mitsuhasi Family at the International Fair (1998) in Omiya City


---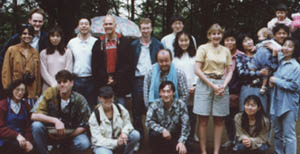 A picnic with the Sunflower group in Yono (1994)


---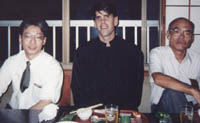 An evening out with students/friends in Iwatsuki (1997)


---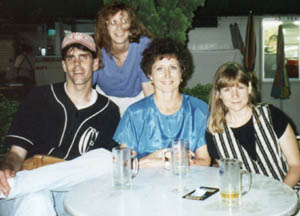 Kay Yocum, Stephanie Morrison, Nancy & I at a beer garden (1996)






---

Carl & Miho Rachelson in Miami, Florida


---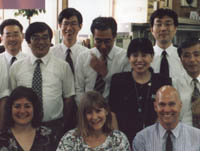 Carl Rachelson, Karen Worth & Nancy at the Omiya's Dept. of Ed.


---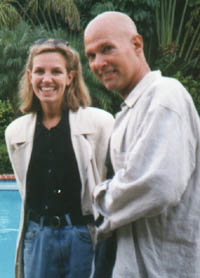 The Rachelsons at their house in Miami


---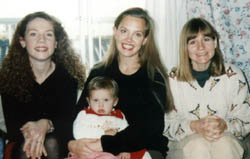 Charlotte Martin, Anouchka Rachelson, Miho & Nancy


---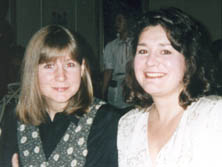 Karen Worth & Nance in Japan


---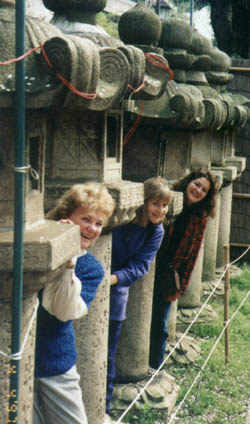 Cherry blossom party in Ueno (Karen, Dot Ott)


---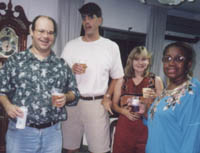 Lee Wittenstien & Dorothy Idris partying in Omiya


---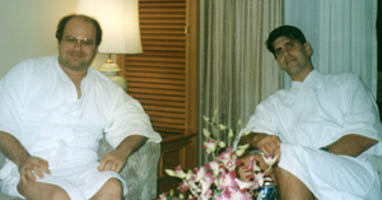 Lee and Jeff styling in Bangkok (March 1999)


---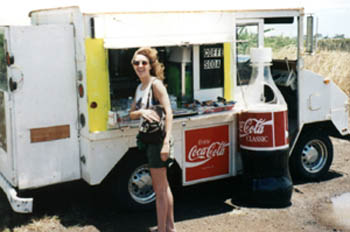 Kay cooling off on Maui (1996)


---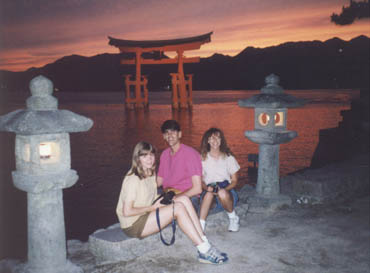 Kay with J&N enjoying the island of Miya Jima in Japan


---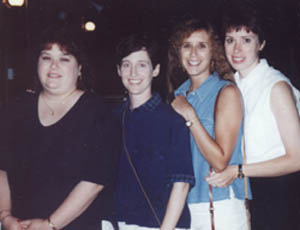 Joyce Schaefer, Holly Pennington, Kay and Holly Kyle


---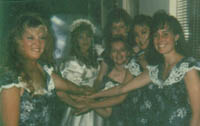 Wedding 1992! (Jen, Karen, Terry, Mary, Melissa)


---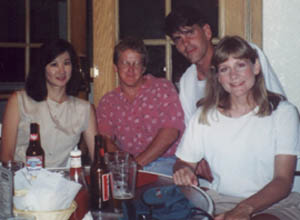 Jen and Brian Thompson on Oahu at Compadre's (1996)


---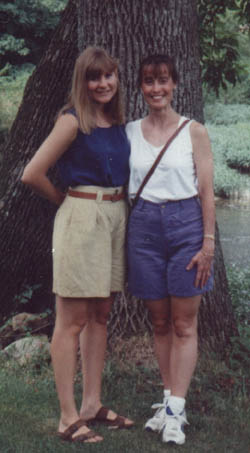 Mary and Nance in Pennsylvania


---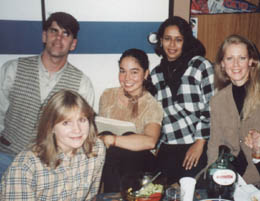 Debjani, Miyuki and Marion at a party in Minami Naka Maru


---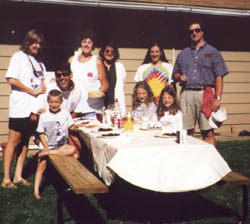 PA breakfast picnic with the Gassners(1998)


---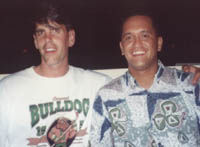 College friend, Keith Spencer in Honolulu (he could handle the rock)


---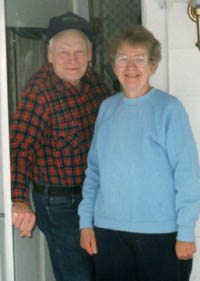 Our neighbors, Warren & Hattie Fisher in PA (The Mayor of Spring Garden)


---
---