Bali
17 January--25 January 2001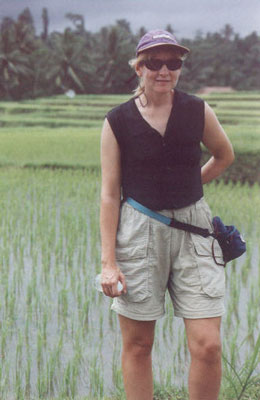 Hiking through the rice fields near Penestanan in Bali
---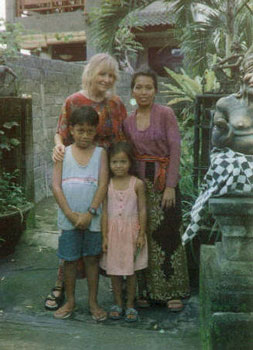 The family we stay with near Ubud (Wyan, Kartica and )
---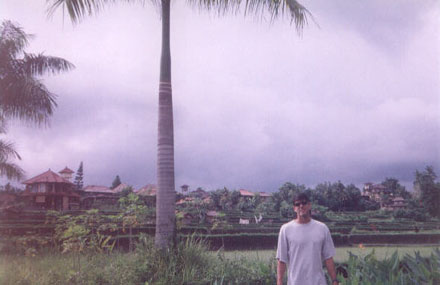 Clouds gather for another afternoon downpour. Backgammon was our entertainment of choice to pass the time during these thunderstorms, accompanied by a couple of ice-cold Bintangs and some chicken soup.
---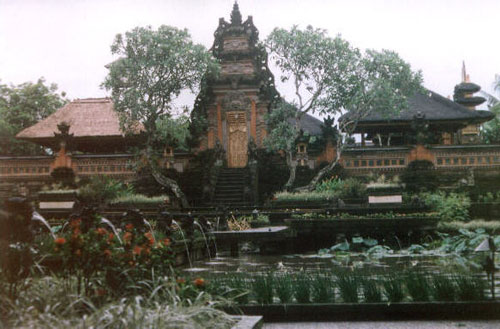 The backside of the Lotus Cafe in Ubud. What a garden!
---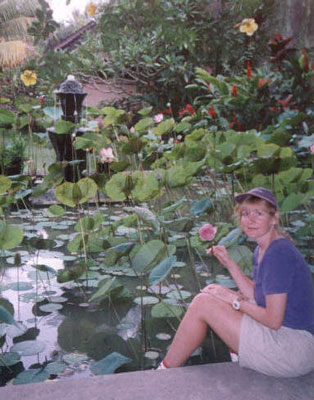 Nancy enjoying a quiet moment and an awakening lotus flower at the Lotus Cafe.
---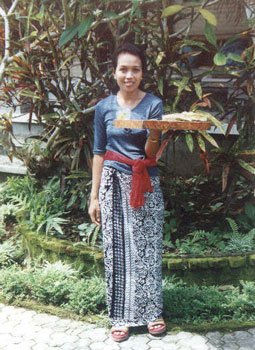 Wyan (looking as beautiful as ever) making offerings to each of the bungalows.
---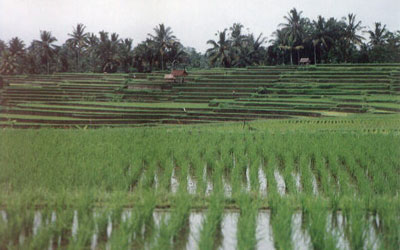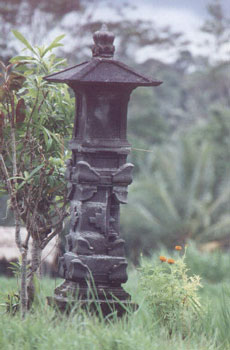 More of the scenery from our hike through the villages.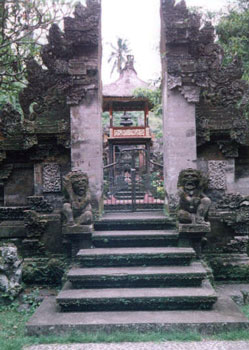 ---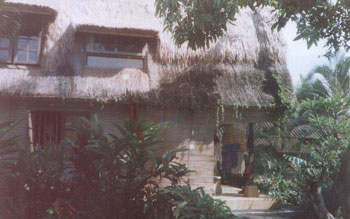 Our home for the week. Breakfast was delivered daily to our veranda, can't wait to return!
Below are some of the other accommodations at Sari Bamboo.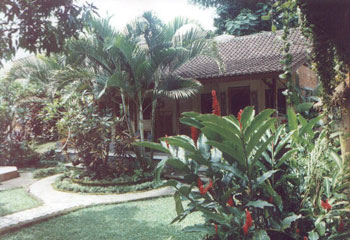 ---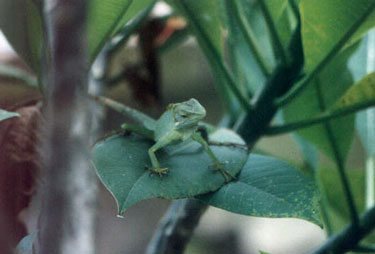 Our green friend that came to visit us for Kopi every morning.
---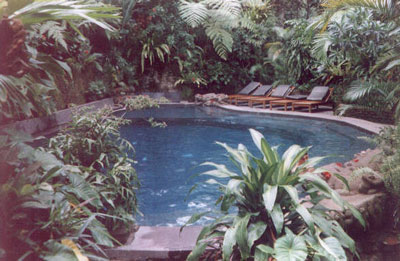 One of the many pools that we frequent in the Penestanan area.
---